Southeast Spotlight: Predictions for NSD 2021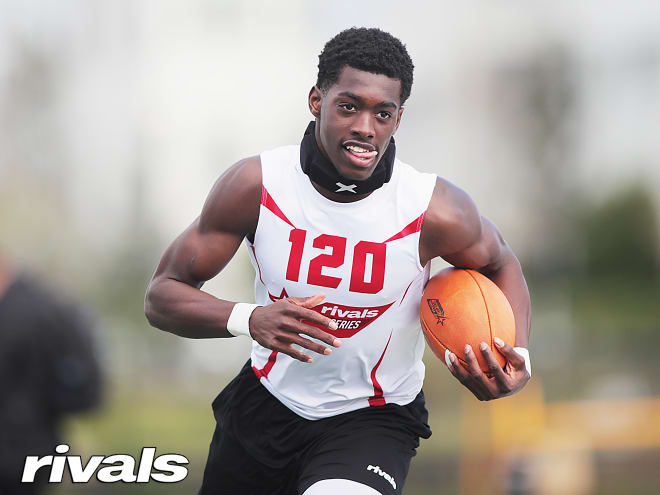 The Late Signing Period for the 2021 class will open on Feb. 3. Although the Early Signing Period has become the signing period in college football recruiting over the last few years, there are still several storylines to follow and recruitments to wrap up. Here are several predictions on what will transpire in the Southeast region over the next few weeks.
ARNOLD ENDS UP IN ATHENS
This one may still have a few twists and turns late, with Alabama, Florida and Georgia fighting it out daily for elite defensive back Terrion Arnold. There has been talk about each of those programs being on top over the last month, and each has reasons to feel optimistic.

Some feel location and his relationship with players at Florida give the Gators the edge. They did have a staff change in the secondary, but Wesley McGriff has come in and done a great job. Alabama is Alabama, and Arnold is being recruited by Nick Saban among others. He likes the opportunity there, and the Crimson Tide could easily come out on top. Right now though, Georgia seems to have the most buzz behind the scenes. Charlton Warren has moved on to take over the defensive coordinator role at Indiana, so the Bulldogs are without a secondary coach, but Kirby Smart has been leading the charge from Athens for some time. That connection, Arnold's bond with Xavian Sorey and the chance to play early put the Bulldogs on top at the end.
WALLACE PICKS KENTUCKY
If Gus Malzahn hadn't been fired days before the Early Signing Period, Trevin Wallace would have signed with Auburn. That is how high he was on the Tigers. And it wasn't because of Malzahn specifically, but because of Travis Williams, who is known to most as T-Will. The connection the outside linebacker coach on the Plains had with Wallace would have kept him with Auburn, but new head coach Bryan Harsin decided to move in another direction.

That opened the door for other programs, and Florida and Georgia have been involved some, but it looks to be coming down to Auburn, Kentucky and Ole Miss. The Wildcats have done an excellent job, led by coach Jon Sumerall. He and multiple staff members in Lexington have been consistently recruiting Wallace and his family, and at this time, I predict it pays off. The relationship, the opportunity to play immediately and the Kentucky defense really appeals to Wallace. It is not over, and a final decision has to be made, but the Wildcats are trending late.
HOOSIERS LAND ALABAMA PLAYMAKER
Malachi Bennett surprised some early when he committed to UAB over schools like Ole Miss and South Carolina. That commitment lasted almost four months, and one school that stayed in pursuit through that was Indiana. Grant Heard has done a great job recruiting Bennett, and the talented wide receiver out of Alabama looks to be leaning towards the Hoosiers. His father Earl Bennett played wide receiver at Vanderbilt and in the NFL, so he knows the game and this would be a huge pick-up for Tom Allen and his program in Bloomington.
DAWSON STAYS WITH AUBURN
Tarvarish Dawson committed to Auburn in May, and was very close to signing with the Tigers in December, but due to the coaching change, he held off. Miami got involved. Florida State did, too. But the in-state programs have not been the biggest threat to the Tigers, it has been SEC West foe Texas A&M.

Jimbo Fisher, James Coley and that staff in College Station has given the Florida athlete a lot to think about, but Harsin, and his staff at Auburn came in this month, they quickly recruited Dawson, and it looks like it will pay off. Dawson likes Auburn as a school, and the new staff has made him feel important, and the Tigers are trending to hang on to this one late.
TAR HEELS BEAT MULTIPLE TIGERS FOR FLORIDA DB
This one could still go a few different ways. Dontae Balfour was extremely close to signing with Auburn in December, but held off, and that has allowed new schools time to make up ground and make this race an interesting one.

Missouri was the No. 2 program in December, and those Tigers have faded, LSU has remained in the picture and North Carolina has quickly emerged as a contender. The Tar Heels offered later than Auburn and LSU, but Dre Bly, Mack Brown and the staff in Chapel Hill have closed strong. Auburn will be tough to beat, but North Carolina seems to have the buzz just over a week out, so this could be a surprise signee on Tobacco Road.