Transfer Tracker: Starting Washington St DB Skyler Thomas enters the portal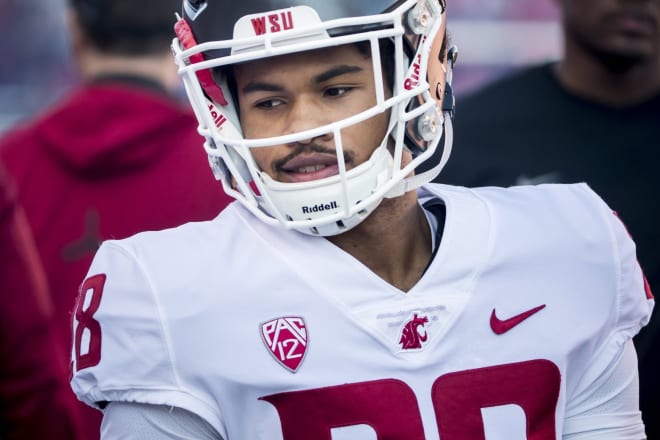 The Transfer Portal has changed the landscape of college football. So at Rivals we bring you the Transfer Tracker, where we analyze players entering the portal and rate them on what kind of impact they could make at their new home.
Next up in the tracker: Washington State defensive back Skyler Thomas.

AS A RECRUIT
An undersized safety in the Class of 2016, Thomas saw minimal Power Five interest but jumped on the chance to commit to Washington State during the summer prior to his senior year.
AT WASHINGTON STATE
Thomas redshirted in 2016 and was mostly a reserve in 2017, but he had a breakout year in 2018, starting all 13 games and recording 76 tackles, five pass break ups and two interceptions. In 2019, he played in 13 games with 12 starts, finishing with 72 tackles, seven pass break ups and four interceptions. Thomas was slated to be a starter again in 2020, but with the Pac-12 delaying its season to the spring, Thomas elected to enter the portal.
POTENTIAL LANDING SPOTS
With so many rosters in flux right now it's hard to project where Thomas might land, but there's an obvious connection with Mike Leach and Mississippi State. Former Washington State defensive coordinator Alex Grinch is now at Oklahoma, so that could be a potential match as well. It just depends on where Thomas can find a fit this late in the game.

FARRELL'S TAKE
"Thomas is another solid player from Washington State to leave the program since the Pac-12 postponed the season. He's a quality starter and could be a plug and place guy for someone although spots are limited out there. He can play free or strong safety or even nickel corner which helps." -- National Recruiting Director Mike Farrell
Impact Rating: 7.1 out of 10
IMPACT METER
The Transfer Portal continues to change the way college football programs recruit and mange their rosters so we here at Rivals.com continue to evolve our coverage. Each time a player of note enters the portal, we will examine their potential impact on the college football landscape and assign an impact rating, both when they enter the portal and when they choose a destination. The scale is from 1-10 and the description below explains the scoring scale.
1.1-4.0 — Not a big impact expected, likely a non-starter and down the bench depth player.
4.1- 6.0 — A solid impact can be expected in the right scenario and has the potential to battle for a starting job.
6.1-9.0. — A high impact player who won't change a program but will certainly be a very good contributor and starter.
9.1- 9.9 — A very high impact player who should start the moment he steps on the field and will change the outlook of a program immediately.
10 — A franchise transfer who has a chance to be an All American and one of the elite players in college football.